Sister Cities International provides members with key resources and discounts that help to efficiently build and grow a program. Before embarking on an exchange, receiving a delegation, or vetting volunteers, Sister Cities International's membership provides you with access to visa consultations, discounted background check services, traveler's insurance, travel medical services, and templates and toolkits. If you are already a member, you can visit the Member Resource Center. If you would like to become a member, see more information on our Becoming a Member page.
Travel Insurance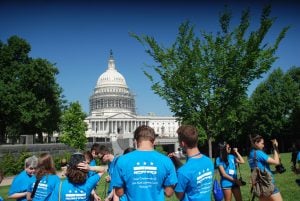 Sister Cities International provides its members discounted travel medical insurance through Seven Corners, to protect travelers in case of unexpected medical costs, trip cancellations, and other unforeseen issues. Affordable daily rates are available for:
U.S. and non-U.S. citizens
Inbound and outbound delegations
See more information on travel insurance.
Medical Services
Background Checks
Toolkits and Templates